General Sessions
Monday, September 13, 2021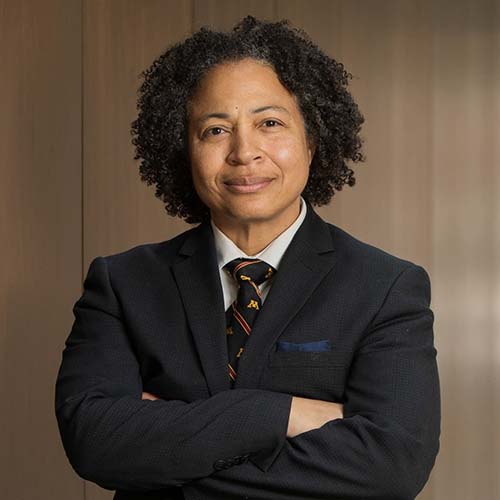 "Engaging in Equity Driven Leadership Development in Health Care Systems and Health Care Education: Why, How, and Now"
Renee Crichlow, MD, Boston University, and Codman Square Community Health Center, Boston, MA
Repeatedly it has been demonstrated that organizations that are more inclusive and diverse have improved performance and better outcomes. For many reasons, Health Care and Health Care Educational Systems are lagging behind businesses in their ability to diversify their leadership. This presentation discusses the current challenges in getting URM in leadership and examples of changes people have used to address these challenges. The audience will understand how they can help contribute to or initiate helpful structural change in recruiting and retaining URM physicians in leadership.
Objectives:
After attending this session, participants will be able to:
Understand the current and Historical Context of Health System and Academic Leadership Development and persistence of Inequities in these Processes
Understand the benefits to Healthcare and Health Systems to Redressing these Inequities
Identify Mechanisms and Processes to Create and Sustain Meaningful Change in Health Care/System/Educational Leadership
Renee Crichlow, MD, FAAFP, has practiced full-spectrum Family Medicine with Obstetrics for more than  20 years and is now the chief medical officer of Codman Square Health Center in Boston, the vice-chair of Health Equity at the Boston University Department of Family Medicine, and serves as the medical editor for Diversity, Equity, and Inclusion at American Family Physician.
Prior to this, Dr Crichlow was at the University of Minnesota as the director of advocacy and policy in the Department of Family Medicine and Community Health and the inaugural holder of the Mac Baird Endowed Chair for Family Medicine Advocacy and Policy. She is also a past president of the Minnesota Academy of Family Physicians.
Dr Crichlow is also on the Board of Directors of the Society of Teachers of Family Medicine and the founder of The Ladder, a mentorship program for kids interested in health careers.
Tuesday, September 14, 2021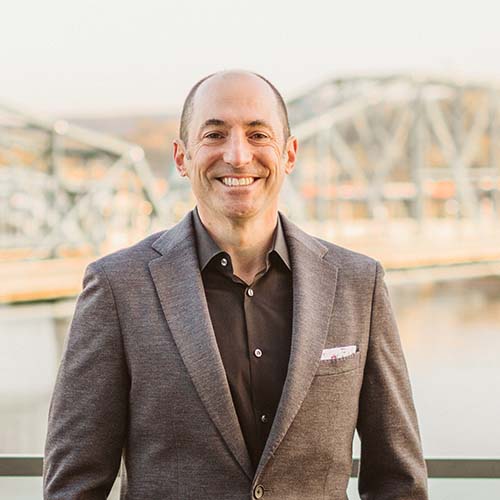 "Changing The Game: Redesigning Our Approach to Mental Health In a Post COVID-19 World"
Benjamin Miller, PsyD, Well Being Trust, Chattanooga, TN
COVID-19 has been a helpful magnifying glass. In sharp relief we see significant levels of anxiety and depression, overdoses, dependency on drugs and alcohol, loneliness and despair, self-harm and suicide, and a startlingly increase of these issues in our youth. Survey after survey show the negative impact COVID-19 has had on our collective mental health. We did everything we could to get through the pandemic—but was it enough? For our nation's mental health, the answer seems to be no. But with more shots in arms, and being so close to the other side of COVID-19, what will we do different? The status quo wasn't working for most people before COVID-19, and now we have a moment to reconsider what a post-COVID system looks like for mental health. How can we collectively come together in service to advancing a new approach to mental health care—one for, by, and in community? This presentation will highlight many of the mental health problems we all saw and felt during COVID-19 and offer solutions for not only addressing the increase in mental health need that we've experienced, but also creating a proactive system of care that prevents us from teetering on the brink of mental health crisis in the future. From clinical to policy recommendations, this presentation will challenge us to rethink how we approach mental health and addiction from our clinics to Congress.
Objectives:
After attending this session, participants will be able to:
describe how COVID-19 impacted mental health and addiction.
list strategies for better addressing mental health and addiction.
explain actions they can take in service to improving mental health and addiction in their community
Dr Benjamin F. Miller, PsyD is the president of Well Being Trust, a national foundation committed to advancing the mental, social and spiritual health of the nation. A clinical psychologist by training, he has worked to advance mental health throughout his career. At Well Being Trust, he helps oversee the foundation's portfolio ensuring alignment across grantees, overall strategy and direction, and connection of the work to advance policy. The end goal is to help advance the national movement around mental health and well-being. Prior to joining Well Being Trust, Dr Miller spent 8 years as an associate professor in the Department of Family Medicine at the University of Colorado where he was the founding director of Eugene S. Farley, Jr. Health Policy Center. Dr Miller is currently an adjunct professor in the Department of Psychiatry and Behavioral Sciences at Stanford University. He has published prolifically on the topic of mental health integration and public policy, and his work has appeared on CNN, NBC News, USA Today, NPR, PBS News Hour, and more.
Wednesday, September 15, 2021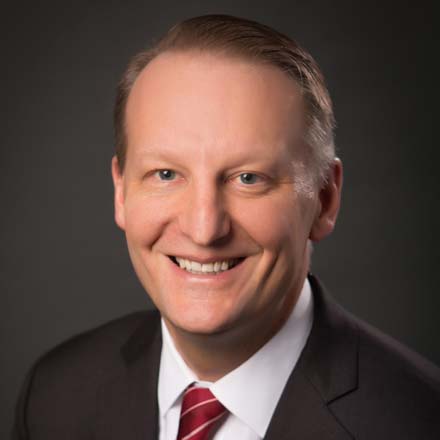 "Failing Forward"
Shawn Martin, American Academy of Family Physicians, Leawood, KS
For decades, we have posited that numerous health care policies have failed to achieve a set of agreed upon objectives. But, what if those policies actually did achieve their desired outcomes. What we call "failed" may actually be what was sought out. For example, we argue that the GME system has "failed" to properly support family medicine. I would suggest that it wasn't designed to support family medicine, so therefore the system hasn't failed by design, even if it has failed from an outcomes perspective. How do we introduce policies that advance a new construct of public policy that is more aligned with outcomes? What if failed policies led us to better solutions?
Learning Objectives:
After attending this session, participants will be able to:
Understand the current healthcare design
Review the barriers to fundamental change in the healthcare system for and threats to primary care
Advocate for systemic changes in the healthcare system
Shawn Martin is the executive vice president and chief executive officer for the American Academy of Family Physicians. In this role, he provides strategic leadership to the AAFP and directs the mission-driven work of the nation's largest primary care organization. 
A strategic leader with a proven track-record of accomplishments, he is nationally recognized for his thoughtful leadership on a range of health care policy and workforce issues. While his career portfolio includes focused work on numerous health care and public policy issues, he is best known for his extensive work and national leadership on the development and implementation of primary care delivery and payment models and workforce issues. 
Prior to his current role, he served as the senior vice president, advocacy, practice advancement, and policy at the AAFP and the director of government relations and health policy for the American Osteopathic Association (AOA). He has served in leadership roles for several coalitions and partnerships during his career and he was recognized by The Hill as one of the top 10 health care lobbyists in Washington, DC.
A native of Oklahoma, Martin earned his undergraduate degree from Phillips University and his graduate degree from Dartmouth College. 
Questions
If you have questions about the Conference of Practice and Quality Improvement, contact 800.274.7928 or email stfmoffice@stfm.org,