May 2–6, 2020
Grand & Little America Hotels • Salt Lake City, Utah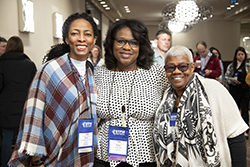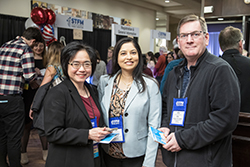 New Conference Schedule for 2020!
In keeping with our pledge to produce and provide healthier conferences for our members, and recognizing the importance of wellness for our family medicine professionals, we will introduce an open "wellness afternoon" at the 2020 STFM Annual Spring Conference. We hope our conference attendees will find this time useful to recharge, reconnect, and renew, and return refreshed to the conference on Tuesday morning.
In addition to the "wellness afternoon", you'll note some other changes in the redesigned schedule including an STFM Foundation Trivia Night, an STFM Awards Program Reception, one full-day of breakout sessions (no general session), and a fuller last morning schedule to encourage participants to attend to the end!

The STFM Annual Spring Conference the nation's most energized networking forum for family medicine educators with nearly 400 educational and interactive workshops, seminars, lecture-discussions, papers, hot-topic special sessions, and poster presentations.
STFM conferences are filled with friends and colleagues committed to family medicine. At the STFM Annual Spring Conference, you'll find incredible opportunities to share, learn, and grow, as new acquaintances and long-time friends join together to become better educators.
Questions?
If you have questions about the Annual Spring Conference, contact 800.274.7928 or email stfmoffice@stfm.org.