Conference Hotel
Grand & Little America Hotels • Salt Lake City, Utah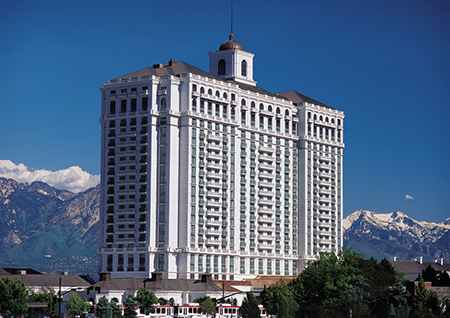 Salt Lake City, Utah
Salt Lake City, Utah's high-elevation capital has rich history and the gorgeous scenery. It is bordered by the buoyant waters of the Great Salt Lake and the snow-capped peaks of the Wasatch Range. Its known incredible skiing, iconic national parks, and its Olympic legacy.Salt Lake City's downtown 10-acre Temple Square is headquarters of the Mormon Church, is home to the majestic, 19th-century Salt Lake Temple and the neo-Gothic Assembly Hall. 
The city has world-class dining, various museums, art galleries, and world-class ballet, opera, and symphony performances just waiting to be experienced.
They don't call Salt Lake the "Crossroads of the West" for nothing. It is easily access by road, rail, and air. And Salt Lake City International Airport is just 10 minutes from downtown. 
Learn more at VisitSaltLake.com
Questions?
If you have questions about the Annual Spring Conference, contact 800.274.7928 or email stfmoffice@stfm.org,