GENERAL SESSIONS
SUNDAY, APRIL 30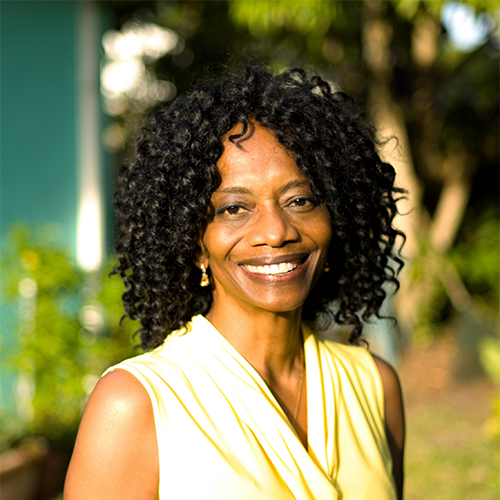 Opening General Session: 2023 Blanchard Lecture: "Climate Change, Health, and Equity"
Cheryl Holder, MD, Florida International University, Herbert Wertheim College of Medicine
Scientists have concluded that climate change, shifts in temperatures and weather patterns over time can occur through the natural variations in the solar cycle.  However, since the 1800s, human activities primarily due to burning fossil fuels like coal, oil and gas to power the industrial revolution, the climate has warmed to life threatening levels. Additionally, certain populations are more vulnerable to the impacts including worsening health outcomes due to climate change.  This presentation will review the science of climate change, the health impacts of the climate change, the populations that are impacted now, the role of clinicians and possible solutions for limiting planetary warming.
Learning Objectives:
At the end of the session each participant should:
Describe four ways climate change impacts health.

Describe vulnerable populations impacted by climate change.

Identify two policies that affected vulnerable populations.

Identify three ways clinicians can act for climate change solutions and improve health outcomes.
Dr Holder is a fellow of the American College of Physicians and has dedicated her medical career to caring for low wealth populations. She has served as a National Health Service Corp Scholar, as medical director of Jackson Memorial Hospital's North Dade Health and as a participant on NIH and CDC health advisory and programmatic review panels. In 2009, she joined the faculty of Herbert Wertheim College of Medicine at Florida International University and currently serves as associate dean of Diversity, Equity, Inclusivity and Community Initiatives. She focuses on teaching the impact of social determinants of health, addressing diversity in health professions, increasing awareness of HIV prevention and health impact of climate change.  Most recently, her TED Talk  "The link between climate change, health and poverty" has had over 300K views. 


MONDAY, MAY 1
"Can You Hear Me Now? The Advantages of Participating in Learning Networks"
Moderator: Corey Lyon, DO, program director, University of Colorado Family Medicine Residency Program
Panelists: Grace Shih, MD, Director of WWAMI; Linda Montgomery, MD, Vice Chair of Education, University of Colorado, representing CAFMR – Colorado Association of Family Medicine Residencies; Mario DeMarco, MD, MPH, representing IMPLICIT - Family medicine maternal child health learning collaborative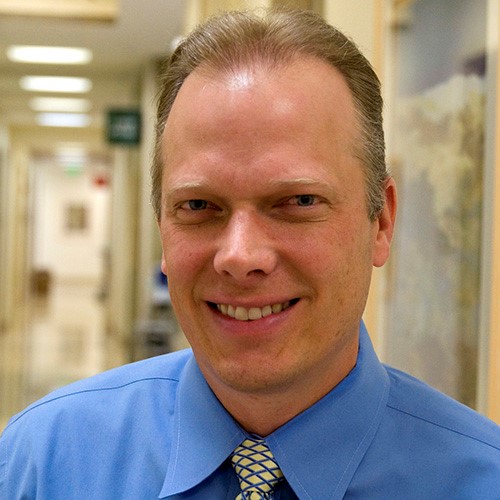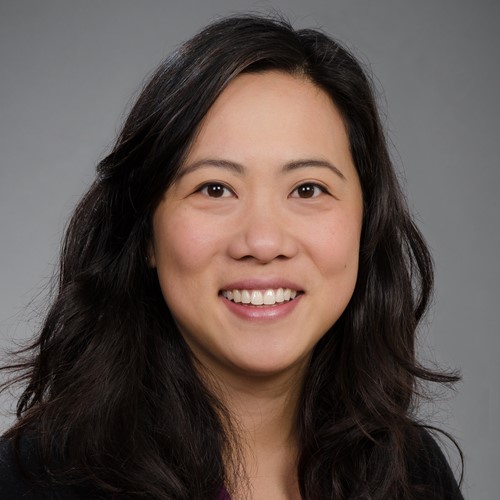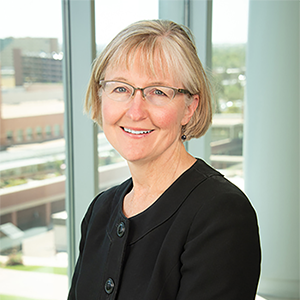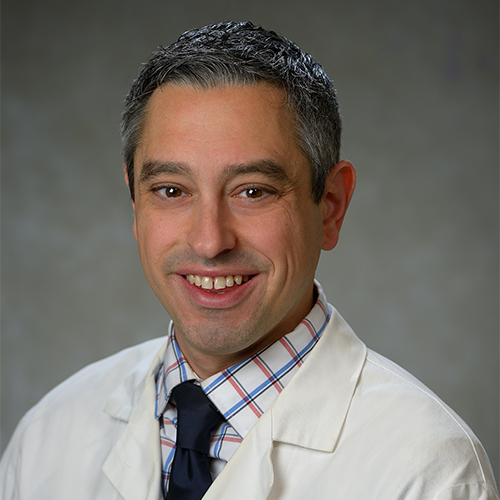 By July 2023, family medicine residency programs will need to make major changes to their programs to meet new ACGME requirements. The 2023 requirements reflect the first major update for family medicine residencies in about 10 years.
The new ACGME Family Medicine Program Requirements encourage programs to participate in learning collaboratives/networks. Specifically, in the background and intent of the requirements it says "The Committee holds that an optimal way to facilitate programs and their FMPs ability to attain their educational and community aims is through learning collaboratives (also known as communities of practice, learning communities, and learning networks). Learning collaboratives comprise multiple parties that work together toward a certain set of mutually agreed upon objectives. Learning collaboratives enhance population care across regions by sharing best practices to deliver high-quality patient care." 
The new requirements provide suggested educational strategies such as problem-based learning, case studies, simulations, peer teaching, small group discussions, aggregate data sharing, benchmarking, and peer editing. The new requirements further state programs should strongly consider using learning networks to support programs attain educational, community aims, and create and share scholarly activities. 
This general session will include family medicine residency faculty from across the country that participate in regional learning networks. Each panel member will describe the set-up of their learning networks, involved participants and the benefits and values of their participation in the network. After each panel members describes their learning networks, a series of questions will be asked to help gain an understanding of the value of the networks, the barriers to successful networks, and strategies to overcome these barriers. Many of the questions will come from an interactive audience participation to help guide the discussion on how to utilize a successful learning network. 
Learning Objectives:
At the end of the session each participant should:
Understand the value their programs can gain from residency learning networks. 

Utilize the experience from the panel participants to formulate ideas on how their home programs can participate in learning networks.

Determine which topic area from educational, clinical, community, or scholarship would benefit their program the most by participating in a learning network. 
HHS grant-funded National COVID-19 Resiliency Network and the Health Equity Leadership & Exchange Network, both exist to leverage evidence-based research and develop actional solutions to advance health equity.
WEDNESDAY, MAY 3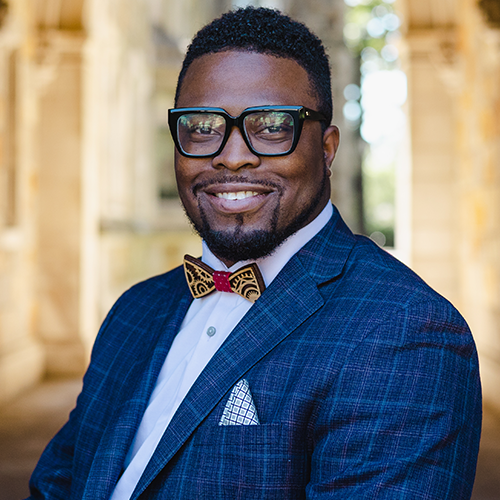 "Disabusing DisabilityTM: Demonstrating That DISability Doesn't Mean Inability"
Oluwaferanmi Okanlami, MD, MS, University of Michigan
Disability is regularly neglected in conversations about diversity, equity, and inclusion, yet it is the one demographic that we may all identify with one day. Therefore, disability should serve as a means of demonstrating that we are all much more similar than we are different. As a disabled, black, Nigerian, immigrant, cis-gender heterosexual, male, physician, athlete this presentation will talk about the intersectionality between all of those identities, striving to demonstrate that disability is not inability, and encouraging us to allow people to demonstrate what they can do, rather than attempting to limit them based on what they can't. It will also hope to engage you all in conversation about what each of us can do, within our own spheres of influence to make sure we are not perpetuating ableism in our personal, academic, and professional lives.
Learning Objectives:
At the end of the session each participant should:
Have expanded their definition of what "Diversity" can mean. 

Be able to acknowledge their own implicit biases when it comes to diversity (regarding disability, race, etc.)

Learn how certain places are advocating to increase diversity, equity, and inclusion in medicine. 

Leave with the understanding that disability doesn't necessarily mean inability, and with the desire to disseminate that knowledge throughout their respective institutions. 
Dr Oluwaferanmi Okanlami is an assistant professor of family medicine, physical medicine & rehabilitation, and urology at Michigan Medicine, an adjunct assistant professor of orthopaedic surgery at University of California, Los Angeles, and the director of student accessibility and accommodation services at the University of Michigan, where he oversees services for students with disabilities, two testing accommodation centers, and the adaptive sports & fitness program. 
He is the disability issues representative on the steering committee for the Group on Diversity and Inclusion at the AAMC, is a member of the Alpha Omega Alpha Medical Honors Society, received Michigan Medicine's Distinguished Early Career Alumni Award, and was given the "A Teacher's Teacher Award'' by the Academy of Medical Educators.
He has a catch phrase, "Disabusing DisabilityTM," hoping to demonstrate that DISability doesn't mean INability. He speaks around the country on topics related to diversity, equity, and inclusion, including, but not limited to creating a health system that is accessible to and inclusive of both patients and providers with disabilities, and providing reasonable and appropriate accommodations for students with disabilities in higher education. He is passionate about adaptive sports and fitness, striving to provide access to physical fitness and inclusive recreational and competitive sports for all.