2021 Conference Partner
Download This Partner Information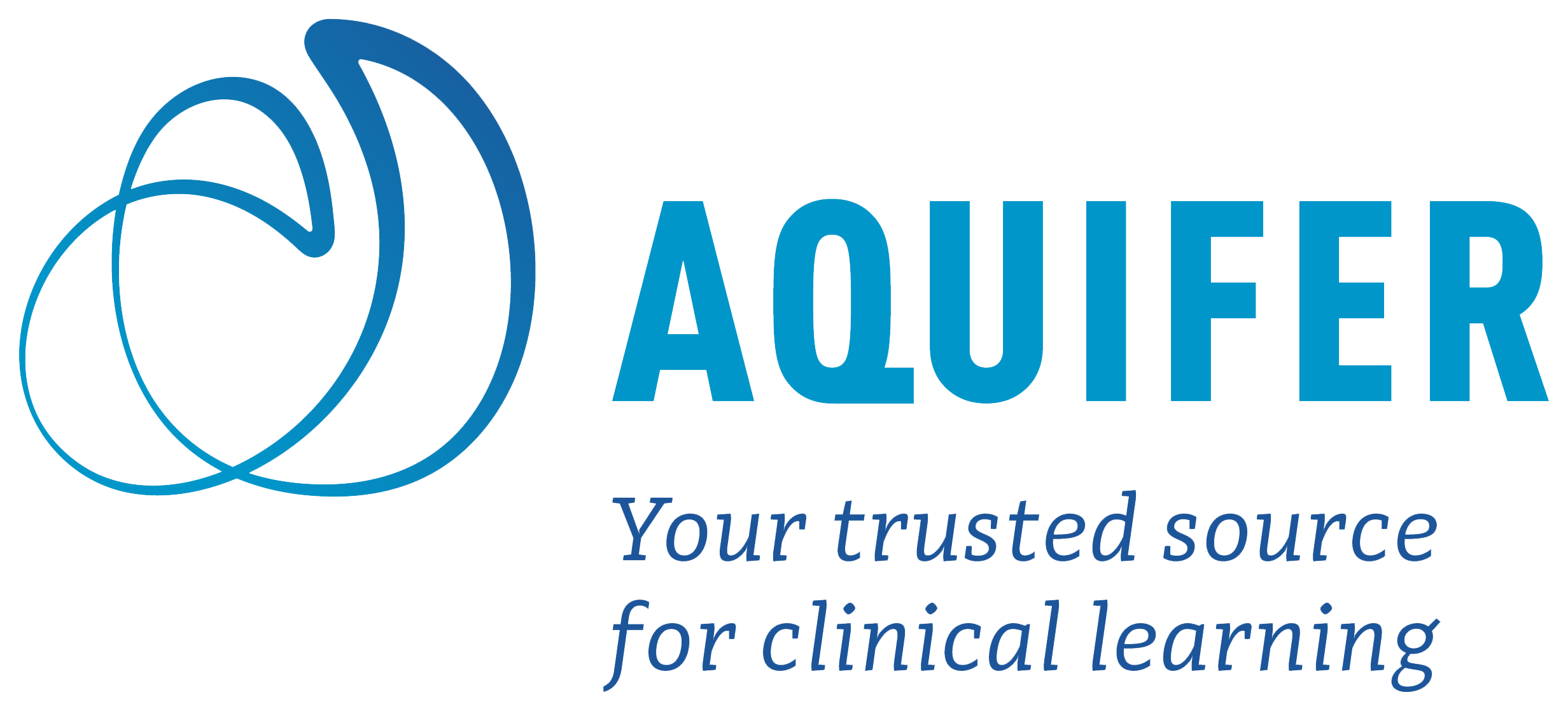 During COVID-19, Aquifer virtual patient cases, developed by medical educators to cover the full STFM curriculum, have been filling a critical need by providing access to virtual patients and key conditions to supplement missed or shortened clinical experiences. To connect with us:
View Aquifer Family Medicine Course Board member presentations on "Coaching for the Development of Master Adaptive Learners: A workshop-turned-video" and "Who are we, and Where are we Going? Aligning the National Clerkship Curriculum, the NBME, and Aquifer Family Medicine's Learning Objectives for Enhanced Curricular Mapping".

Pop into the Meet & Greet Zoom sessions on 2/1 and 2/2 from 2:30–3:30pm CDT to connect with Aquifer staff and your colleagues from the Aquifer Family Medicine Course Board.

Get updates on our multiple-choice exams (now extended through June 2023); formative assessment in development; and Aquifer Sciences Integrated Illness Scripts (limited release coming in July).

Visit the resources section at Aquifer.org anytime to find practical tips and teaching strategies on how your colleagues have been using Aquifer during the pandemic for virtual teaching, active learning sessions, remediation, assessment, electives, and more in our blog and on-demand webinars.
Aquifer Family Medicine Board
Dave Anthony, Brown University
Elizabeth Brown, University of Rochester
Jason Chao, Case Western Reserve University
Katie Margo, University of Pennsylvania
Tomoko Sairenji, University of Washington
Martha Seagrave, University of Vermont
Augustine Sohn, University of Illinois at Chicago
John Waits, University of Alabama Birmingham
Jordan White, Brown University