General Session Speakers
Friday, January 27
8:30-9:30 AM CST
Opening General Session:
"Reducing Firearm Injury & Death: What Clinicians Can Do"
Amy Barnhorst, MD, UC Davis Health System, Sacramento, CA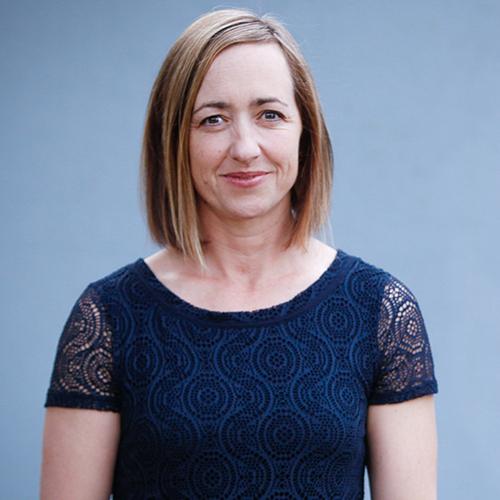 Evidence suggests that the majority of clinicians feel that preventing firearm injury is within the scope of their practice, with heightened awareness to firearm violence as a public health problem and to the role of clinicians in reducing injuries and deaths from firearms. However, survey research has found that most clinicians don't routinely counsel at-risk patients, often citing lack of education on how to do so as a primary barrier. Many clinicians also report not knowing how to identify risk for firearm-related harm among patients, not knowing how to open a conversation about firearms, not knowing what risk-reduction recommendations are appropriate, give patients' answers about firearm access, and fear of alienating patients. Although the CMA, the AMA, the ACP, the APHA, the AAFP, and other major medical societies have endorsed clinicians' role in reducing firearm injury, the topic remains largely absent from curricula to train medical and mental health care clinicians.
Through this presentation, learners will learn how to identify risk for firearm-related harm, ask about access to firearms, and work with at-risk patients to reduce their risk. Clinicians will be taught to have culturally appropriate and respectful conversations about guns in the home and to make evidence-based recommendations for keeping the household members safe. They will learn how to apply the 3A's (an approach to reducing the risk of firearm-related harm) to a variety of clinical scenarios where the presence of a firearm puts the patient or someone else at increased risk, and tools to reduce that risk.
Learning Objectives:
Identify risk for firearm-related harm and ways to engage with patients to reduce that risk   
Understand how to have culturally appropriate and respectful conversations with patients and their families to reduce risk 
Describe available interventions for patients at risk of firearm-related harm 
Dr Barnhorst is an emergency and inpatient psychiatrist whose work doing violence and suicide risk assessments led to her interest in firearm injury prevention. She is a professor of psychiatry and emergency medicine at the University of California, Davis, and is the associate director of the California Firearm Violence Research Center. She's a nationally recognized expert on firearms laws and mental illness, and her academic work focuses in on the interface between firearms, violence, suicide, and mental illness. Drawing on her previous experience as an outdoor educator, Dr Barnhorst is active in medical education, and leads the BulletPoints Project, funded by the State of California to develop and disseminate a firearm injury prevention curriculum to health care providers. She also works with both state and federal legislators to craft evidence-based firearm laws. She has presented nationally on these topics and writes about them for the New York Times and Slate.


Saturday, January 28
8:35–9:30 am 

Scott Fields Lecture:
"The Weight of Bias: Anti-Fat Bias, Health, and Medical Education"
Lisa Erlanger, MD, University of Washington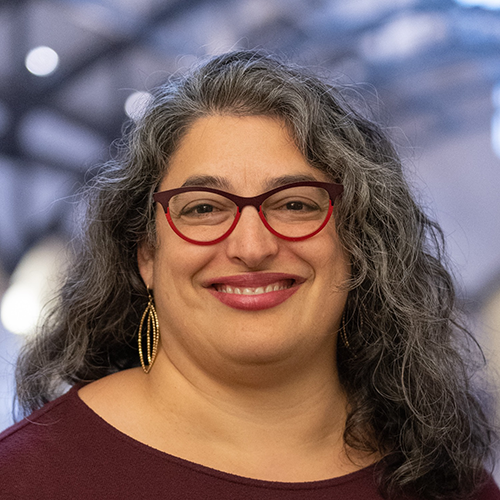 Anti-fat bias has been increasing in the United States since the designation of "obesity" as a disease. In fact, it is the only implicit bias tracked by the Harvard Implicit Attitudes Test (IAT) that has increased during this time. Healthcare is one of the major sources of anti-fat bias, which undermines our attempts to improve the health of people at the higher end of the weight spectrum. As increased attention turns in our profession to the role of structural determinants of health equity, we must reevaluate what we know about, and how we provide care for, patients across the weight spectrum.
In this presentation, we will explore the impact of and alternatives to the dominant weight-centric model of care. We will examine the direct and indirect effects of anti-fat bias on health and deconstruct the scientific basis of anti-fat dogma in healthcare. As leaders in healthcare education, you will leave with the tools to effectively teach about and advocate for anti-bias care of larger bodied patients
Learning Objectives:
Identify health effects of anti-fat bias
Analyze the foundations of weight-focused care and research through an anti-bias lens
Utilize an anti-bias framework in caring for and teaching about patients of all sizes
Dr Erlanger is a board-certified family physician whose practice focuses on primary care of larger bodied individuals and medical care of eating disorders. As a clinical professor of family medicine at the University of Washington, she has taught courses including foundations of clinical medicine, patient centered care and communication, trauma informed care, and ecology of health and medicine.  She speaks nationally about anti-fat bias, weight inclusive primary care and eating disorders. Dr Erlanger is a certified Body Trust (R) Provider through The Center for Body Trust in Portland, OR. She believes all people deserve trauma informed, evidence-based, compassionate, weight inclusive health care.    


Sunday, January 29
8:30–9:30 am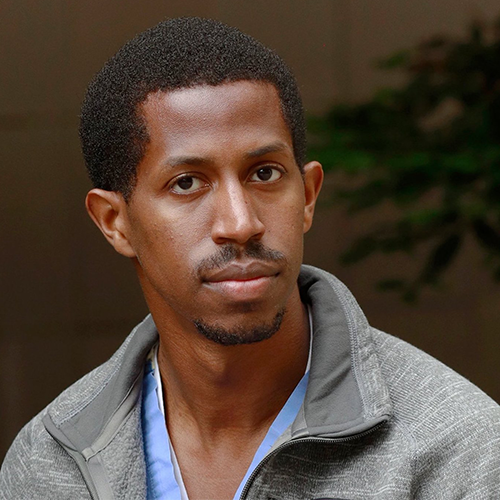 Closing General Session: "My Head Is Bloody But Unbowed: Challenging Mental Health Stigma Within Ourselves and Systems"
Justin Bullock, MD, University of Washington
This talk will integrate both the speaker's lived experience with serious mental illness as a practicing physician with actionable insights to promote both self growth and institutional change. We will look both inwards and outwards to examine the detractors of mental well-being in medicines. Dr Bullock will identify the ways that our actions and medical culture more broadly may perpetuate the current narratives around mental illness. Finally, he will leverage Kotter's 8 stages of change management to examine how to create change within large institutions.


Learning Objectives
1. Explore key barriers which inhibit the appropriate management of mental illness in medical trainees and providers. 
2. Leverage Kotter's 8 stages of change management to examine how to create change within large institutions.
3. Participants should develop a set of locally implementable actions to combat mental health stigma and empower trainees.
Dr Bullock is a fellow in nephrology at the University of Washington. He is passionate about creating safe environments in medicine where everyone in the hospital is able to bring their true authentic selves to work in the spirit of healing. Dr Bullock is a passionate medical educator: a teacher, researcher, and lifelong learner. His primary research focus centers on how educators can minimize identity threats in the learning environment. In addition to his education scholarship, Dr Bullock is outspoken about his lived experience as a gay Black bipolar physician. His work and story have been featured in the New England Journal of Medicine, Academic Medicine, Vox and Forbes among others. Drawing on his dual identities as a patient and provider with serious illness, he believes deeply that medicine is a lifelong journey of healing as much for providers as it is for patients.