Authors' Showcase
Sunday, May 3, 2020
The Authors' Showcase will be held on Sunday, May 3 from 5:30-6:30 pm as part of the opening night reception at the Annual Spring Conference. This is a great opportunity for authors share their published works with more than in 1,500 colleagues in a showcase setting. 
This is an exclusive opportunity open only to current members of STFM who have authored books or other resources (mobile apps, software, and e-books are in scope). Space is limited to no more than 15 authors.
Benefits of Participating
Share your published work in-person with more than 1,500 highly-engaged colleagues
You will receive great exposure in a unique showcase setting during the opening reception from 5:30-6:30 pm at the 2020 Annual Spring Conference
Your published work(s) will be featured in a flyer distributed to all conference attendees
Your participation in the authors' showcase will be highlighted in conference program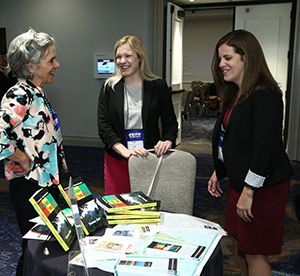 Questions?
If you have questions about the Author Showcase at the Annual Spring Conference, contact Sam Grammer at 913-800-5649 or email sgrammer@stfm.org