Poetry and Prose Contest and Reading
Entries are due February 17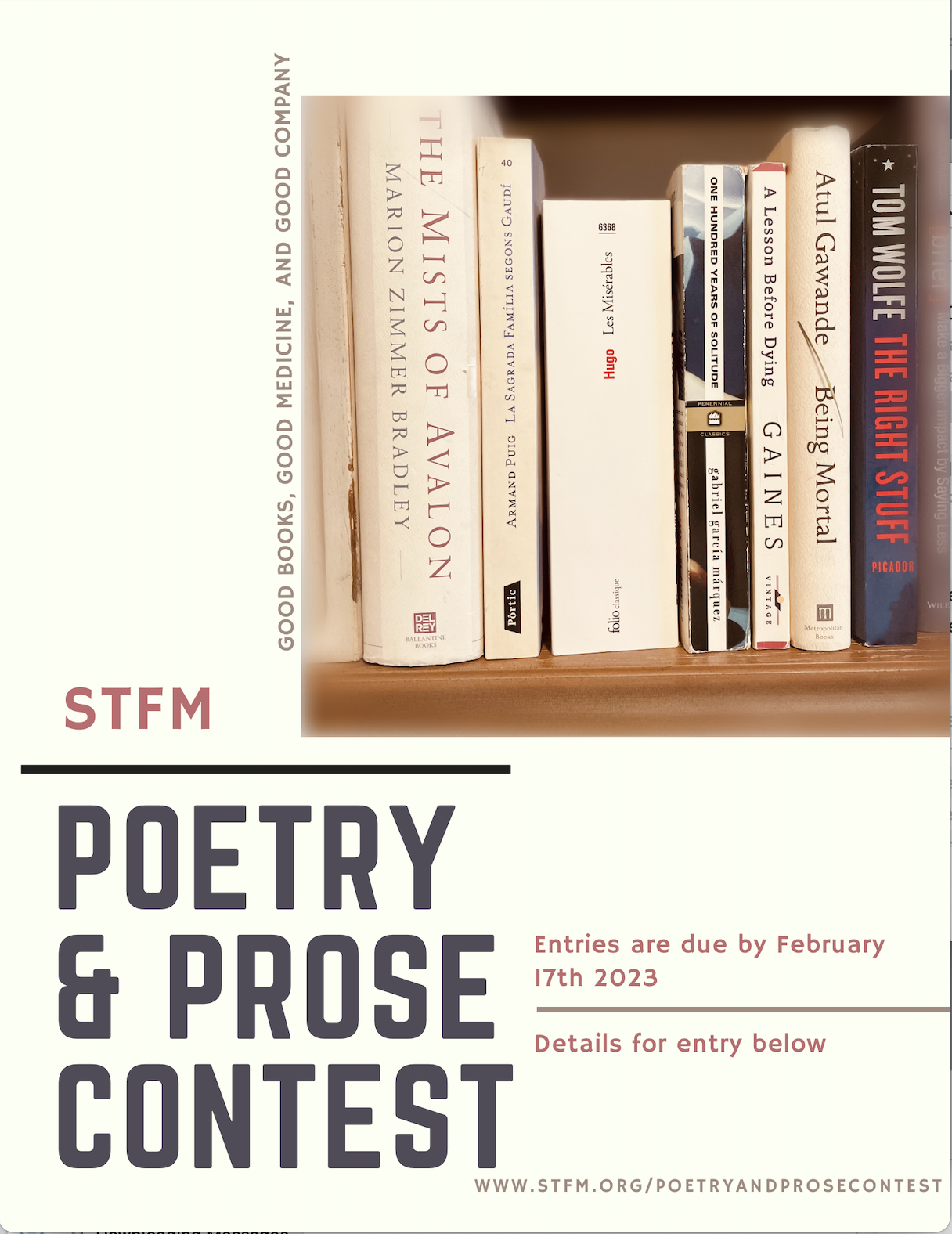 The STFM Ethics and Humanities Collaborative is excited to announce the 2023 STFM Annual Poetry and Prose Contest. The theme of this year's contest is "Wisdom and Wordcraft: Stories of Healers and Their Art."
Entries are limited to one entry per category. The three submission categories are:
Prose—can be in the form of a story, narrative, or essay and should be limited to 1000 words.
Poetry—can be in any form 
Other short writing—can include 55 word stories, haiku, 7 word stories, or cartoons with captions
First and second place will be awarded for each category. The first and the second place prize in each category is $50 each. Winning pieces will be on display at the 2023 STFM Annual Spring Conference
and awardees will have the opportunity to read their works at the Annual Poetry and Prose Reading on Saturday,

Saturday, April 29;
6:45–8 pm
at the Annual Spring Conference. 
A congratulatory letter will be sent to their Chair and/or Dean. Winners to be announced prior to the Annual Spring Conference
Questions?
If you have questions about the Poetry and Prose Contest and Reading at the Annual Spring Conference, contact Traci Brazelton, CAE at tbrazelton@stfm.org