STFM President-Elect
Linda Myerholtz, PhD, University of North Carolina, Chapel Hill
Personal History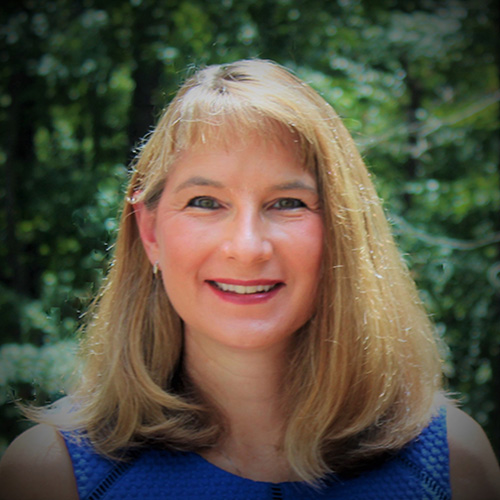 Linda Myerholtz, PhD, completed her training as a psychologist at Bowling Green State University and began her career in community mental health, serving individuals with severe and persistent mental illness. In those early years, she also developed a practicum program for graduate level psychology interns, cultivating a passion for investing in the training of others. She then transitioned to graduate medical education in 2007 as the director of behavioral science for Mercy Family Medicine Residency in Toledo, Ohio. She joined the faculty at the University of North Carolina, Chapel Hill in 2014 and is presently an associate professor in the Department of Family Medicine. She facilitates the behavioral health curriculum for residents and has a strong interest in health care professional wellbeing. The primary focus of her work has been to 1) develop and implement integrated behavioral health services in primary care and 2) develop interdisciplinary training programs that foster collaborative learning and build a workforce that can meet the Quadruple Aim. She is committed to advancing innovative, high quality, and cost-effective models for behavioral health within primary care to promote whole being health in our communities and reduce health care inequities. Her research has also focused on enhancing feedback to learners and faculty to foster continued professional growth.
She has been an active member of STFM since 2010, participating in the first class of the Behavioral Science Family Systems Educator fellowship, serving as chair of the Collaborative on Family and Behavioral Health, Member at Large for the STFM Board of Directors, and finally as Program Assessment Chair for STFM.
Beyond her professional life, Linda and her partner of 30 years have raised three inspiring young adults. They now enjoy hiking, cooking together, and traveling…or at least planning to travel once the world is open again.
Position Statement
To serve as the president of STFM would be a true honor. There are many challenges and opportunities ahead of us such as:
How to truly cultivate antiracist educational and healthcare systems
Increasing the pipeline for family medicine with an emphasis on underrepresented minorities
Envisioning and influencing the future of family medicine education and practice as the ACGME undertakes revision of the program requirements for family medicine
And we are moving these critical initiatives forward in during a global pandemic. One thing that 2020 has taught us is that we need to be prepared for the unexpected. We have had to pivot quickly to provide patient care and education in new ways to ensure greater safety for learners and our communities.  We will need rigorous program evaluation to assess the impact of these new approaches. Our STFM members have the skills to capture and disseminate key learnings of our collective efforts.
In the context of these critical issues, we must not overlook the emotional health and wellbeing of our learners, team members, and selves. COVID-19 has tended to promote the culture of health care providers as "heroes" and while we are striving to do what we can in this ongoing crisis, we are not limitless beings with supernatural powers. We are human beings who are also managing worry for our own health and the wellbeing of loved ones. We cannot hold ourselves to the standard of being superhuman without falling short… not because we do not care or are not committed to our work…but because we are human. We need to continue to address wellbeing for all health care providers at system and organizational levels. There is hope that the current COVID crisis will resolve over the course of the next year and we need to be ready to address the psychological impact that 2020 has had on the healthcare workforce.
It is a tall order to address these critical issues, but one that I am confident that the members of STFM will continue to tackle in innovative ways. I have seen this spirit repeatedly among our members and it is this spirit that continues to inspire me.
Answers to Candidate Questions
What actions does STFM need to take to move STFM toward the goal of being the indispensable professional home for all family medicine educators?
As I reflected on this question, I was reminded of how often this time of year I hear residency applicants say that they are looking for "my people"- a community where they feel supported, respected, challenged, and valued. STFM has been my indispensable professional home from the beginning of my career in family medicine and is truly where I have found "my people". Through conferences, fellowships, collaboratives, and scholarship, STFM builds an inclusive interprofessional community where you can engage with thought leaders and align collective efforts toward innovation and systemic change. STFM helps us all make the most out of these connections with others. We learn from each other, support each other, and grow together.  
Choose one or two key challenges you anticipate that STFM will face in the next 3 years and describe a potential course of action to address each challenge.
STFM has the potential to be a true leader in addressing health care inequity and already has multiple important initiatives that are focusing on this. As we move these initiatives forward, we also need to examine our own beliefs and biases about the social construct of race and understand the longstanding systemic impact that racism has in our country. We need to appreciate the structural drivers of social determinants of health. We must embrace becoming antiracist as an organization and collaborate on the development of resources to help our educational systems become antiracist as well. We need to approach this with humility and lean into the uncomfortable feelings that can arise with this critical work.
Likewise, STFM can play a key role in addressing the emotional wellbeing of our learners and educators. We are evolving in our understanding of the drivers of burnout and protective factors of wellbeing among health care providers. We need to continue to advocate for changes in systemic/organizational issues that erode our ability to care for ourselves …. incredibly long work hours, a work culture that says that because we can access the EHR anytime anywhere, that we should do so, documentation standards that meet demands of payers but not necessarily the needs of clinicians…. Here again we can capitalize on the incredible talent of our STFM membership. There needs to be fundamental shifts in organizational culture if we are going to make meaningful differences in the wellbeing of the healthcare workforce. If we are going to change a system, we need to create credible evidence so that system leaders have the confidence that the investment is sound, scalable, and sustainable.
Share your experience at bringing people together with diverse agendas and finding common ground
Very early in my career I worked for a community mental health center that was merging with a substance use treatment center. Merging two organizations can be a challenge due to differing practices and policies, but the basic philosophies of care were one of the biggest barriers we needed to overcome. Staff felt unsettled as we challenged them to learn new models of care that integrated both mental health and substance rather than separated them. This involved first listening, truly listening, to the needs and fears of the staff. It involved framing the challenges of coming together as an opportunity and providing training to help staff enhance skills. Finally, it did involve finding common ground, recognizing that our ultimate goals were the same- helping our clients develop pathways to lives that provided greater wellbeing and meaning. Some of these same types of challenges have been a part of integrating behavioral health and primary care and as we continue to forge new care models, including greater opportunities for telehealth, we will need to continue to listen carefully to the needs and concerns of all stakeholders while continuing to think creatively to move innovation forward.